HBOT India is an initiative supported by Guru Harikrishn Foundation, Art of Healing Cancer and HCAH, with the first 3ATA Hyperbaric Chamber Installation in Gurgaon, Delhi – NCR.
Our State-of-the-Art Facility is supported by Chamber Operators and Nurses, who have been trained by the OEM's from United States to effectively Operate and maintain the machine.
Some of the doctors using Hyperbaric Medicine for their patients.
Dr. Mandeep Singh Malhotra
"Hyperbaric Oxygen Therapy provided by HBOT-India has helped our patients immensely in recovery and healing post-Surgery."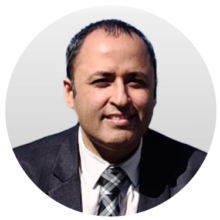 Arpan Talwar
" At Art of Healing Cancer we are proud to be a part of HBOT-India initiative, helping patients across various diseases including Cancer, Diabetes, Neurology etc."
Contact Info
Our Location
HCAH Transition Care Centre (AOHC Centre),
PLOT NUMBER 219P, 226, SECTOR-51,
URBAN ESTATE GURGAON, Gurgaon, Haryana, 122018
Enquire Now
[contact-form-7 id="18178″ html_class="contact_form"]